Lane Tutoring Service, Inc. provides experienced, professional teachers who work one - on - one with school - age children and youth in Eugene/Springfield, Oregon. We provide academic instruction and support as well as college preparatory services.
Our goals are to improve academic skills and performance, to inspire confidence so our students undertake challenges with assurance, and to motivate our students to reach for and perform at their potential.
Lane Tutoring Service, under the direction of Joshua Hirschstein, has been trusted by local students and parents in Eugene and Springfield since 1990.
ONE-ON-ONE TUTORING SERVICES
Students and their families find our non - prescriptive approach to academic tutoring focused, flexible, engaging, and effective. Each tutor - an experienced, professional teacher - designs and implements an approach and curriculum that caters specifically to each individual's personal and scholastic needs, strengths, and weaknesses.
Our teachers provide creative teaching techniques and one - one - one guidance to meet students' academic needs. Needs generally fall into two categories:
School-year Support: Many capable students struggle to meet their school's academic requirements, or perform only to meet minimum expectations. Lane Tutoring Service engages each student in the assigned curriculum by re - teaching and enriching what is necessary for quality homework and classroom performance, providing remedial instruction in areas of assumed knowledge, and honing study, organizational, and time management skills. We also advocate for our students by communicating with teachers and counselors to assure that a student's specific needs are being met. The bottom line is that our students learn more, perform more efficiently, get better grades, and build academic confidence and motivation.
Curriculum Design: Our engaging teachers write and teach specific coursework, from beginning reading to middle school writing to advanced calculus, to build student knowledge, skills, and confidence. We provide one - on - one instruction for students who are home - schooled, who desire to improve specific skills in the summer, or whose needs are not being met in the traditional school setting.
We firmly believe that every student has unique strengths to be nurtured, and each of us is committed to developing a positive self - image and encouraging individual growth and responsibility within each student.
We are not lecturers; we are not pedantic. We are doers. We capture students' attention and direct them to their potential. We guide our students to be more efficient and focused. We are friendly and pro - active, and our students enjoy working with us.
Tutoring usually takes place at the student's home. Arrangements can be made to meet at the student's school or another location. LTS recommends meeting at least twice each week.
COLLEGE PREPARATORY SERVICES
SAT and ACT Mastery
Provides thorough, focused and friendly instruction in a one - on - one setting.
Reviews the essential mathematics, reading, essay writing and grammar skills.
Teaches a variety of "point - gaining" strategies specific to the exam and the student's skills.
Provides individualized, realistic direction and quality materials for home practice.
Builds confidence and calm in the test-taker.
Is designed for focused students who are intent on improving scores.
Quality SAT or ACT preparation begins with a practice exam that is analyzed to locate precisely where points are, and are not, being scored; this makes precious study time efficient and effective.
The instructor then meets with the student, one - on - one, for 7 total hours, usually over a 4 - 8 week period. Students are expected to study 30 or more minutes daily for 4 to 8 weeks. All home - practice materials are included.
Schedule: Afternoon, evening, and weekend sessions are available.
Location: Lane Tutoring Service office, 2141 Crest Dr., Eugene (SW Eugene, end of Chambers St.)
Instructor: Joshua Hirschstein, Director of Lane Tutoring Service, SAT/ACT prep instructor since 1984.
Fees, Registration and Information: Call Joshua Hirschstein at 541-484-4133, or josh@lanetutoringservice.com, or download this brochure:
---
Family Workshop: Take Charge of the College Admissions Process:
Joshua Hirschstein invites a college-bound sophomore or junior and parents for a two hour workshop that provides information, guidance, perspective, and momentum for the competitive college selection and admissions processes. We will address how to search for good options, what colleges seek in applicants, how to write an attractive application essay, the role of the SAT/ACT, how "financial reality" affects the process, and many other relevant topics. Extra emphasis is placed on how to best present oneself as a confident applicant.
One-on-One Admissions Coaching
Joshua coaches and helps organize a student, one - on - one, in the competitive selection and admissions processes.
College Admissions Essay Coaching
Joshua (M.A. Writing Education, UC Berkeley) guides a student through the steps of brainstorming, sharpening, and editing the required personal statement. Joshua is also available as an academic and creative writing instructor.
For more details about our college prep services, download this brochure:
THE DIRECTOR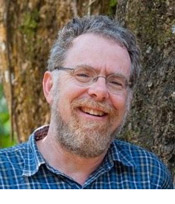 Joshua Hirschstein, M.A., Director and Owner of Lane Tutoring Service, started tutoring in 1983 and has focused on one - on - one teaching ever since. He himself has tutored reading, writing, literature, history, mathematics, science, SAT/ACT prep, Latin and the skills of successful learning to every age of learner. He founded Lane Tutoring Service in 1990 to support other expert teachers who enjoy the one-on-one setting.
Joshua earned his M.A. in Education from U.C. Berkeley specializing in writing education, critical thinking skills, and learning theory. He earned a B.A. at Western Washington University in both English and Education, with certification to teach secondary English and history. He worked as a tutor and high school and ESL teacher for six years in Seattle and Kathmandu, Nepal before moving to Eugene in 1989.
Joshua also leads LTS' college preparation programs. He teaches SAT/ACT preparation and college admissions essay writing, and presents a family workshop and coaches individual students on the competitive admissions process. Joshua and his wife, Maren, have two sons: Ari, a graduate of Earlham College, and Zall, a graduate of Bard College
If you have questions about how Lane Tutoring Service can assist your child, please call Joshua at 541-484-4133, or e-mail: josh@lanetutoringservice.com.

THE TUTORS
Lane Tutoring Service's tutors are professional, experienced teachers who recognize the value and rewards of one-on-one learning. All of our teachers agree that working one-on-one with students is highly rewarding and enjoyable; we are proud of our expertise and enthusiastic about our niche. The one-on-one relationship allows for efficient and motivating instruction; our teachers nurture and relish the opportunity to lead an engaged learner.
All of our tutors are professional teachers with college degrees. Our elementary instructors hold a current Oregon State Teaching Certificate. The majority of our instructors for middle/high school and college hold current certification; all have teaching experience and an enthusiastic desire to engage youth and generate success.
We place great emphasis on developing a positive relationship with each student, functioning simultaneously as instructor, coach, mentor, and advocate. Our students find us intent and focused, and also caring and friendly. Lane Tutoring Service promises that all students and their parents will enjoy a good working relationship with their tutor.

GETTING STARTED
Tutoring begins by having the parent(s) and student meet with the director, Joshua Hirschstein, at the LTS office in southwest Eugene. During this hour, we will assess needs, clarify goals and responsibilities, discuss an appropriate tutor, and answer all questions. There is no charge for this initial meeting
Lane Tutoring Service, Inc. bills on a monthly basis, charges only for the actual tutoring time, and does not bind parents to a contract. Please call for our hourly rates.
For more information, or if you wish to discuss your specific situation, please call Joshua Hirschstein at 541-484-4133, or e-mail: josh@lanetutoringservice.com.