THE DIRECTOR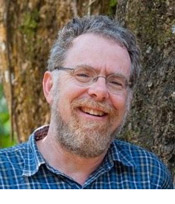 Joshua Hirschstein, M.A., Director and Owner of Lane Tutoring Service, started tutoring in 1983 and has focused on one - on - one teaching ever since. He himself has tutored reading, writing, literature, history, mathematics, science, SAT/ACT prep, Latin and the skills of successful learning to every age of learner. He founded Lane Tutoring Service in 1990 to support other expert teachers who enjoy the one-on-one setting.
Joshua earned his M.A. in Education from U.C. Berkeley specializing in writing education, critical thinking skills, and learning theory. He earned a B.A. at Western Washington University in both English and Education, with certification to teach secondary English and history. He worked as a tutor and high school and ESL teacher for six years in Seattle and Kathmandu, Nepal before moving to Eugene in 1989.
Joshua also leads LTS' college preparation programs. He teaches SAT/ACT preparation and college admissions essay writing, and presents a family workshop and coaches individual students on the competitive admissions process. Joshua and his wife, Maren, have two sons: Ari, a graduate of Earlham College, and Zall, a graduate of Bard College
If you have questions about how Lane Tutoring Service can assist your child, please call Joshua at 541-484-4133, or e-mail: josh@lanetutoringservice.com.

THE TUTORS
Lane Tutoring Service's tutors are professional, experienced teachers who recognize the value and rewards of one-on-one learning. All of our teachers agree that working one-on-one with students is highly rewarding and enjoyable; we are proud of our expertise and enthusiastic about our niche . The one-on-one relationship allows for efficient and motivating instruction; our teachers nurture and relish the opportunity to lead an engaged learner.
All of our tutors are professional teachers with college degrees. Our elementary instructors hold a current Oregon State Teaching Certificate. The majority of our instructors for middle/high school and college hold current certification; all have teaching experience and an enthusiastic desire to engage youth and generate success.
We place great emphasis on developing a positive relationship with each student, functioning simultaneously as instructor, coach, mentor, and advocate. Our students find us intent and focused, and also caring and friendly. Lane Tutoring Service promises that all students and their parents will enjoy a good working relationship with their tutor.

GETTING STARTED
Tutoring begins by having the parent(s) and student meet with the director, Joshua Hirschstein, at the LTS office in southwest Eugene. During this hour, we will assess needs, clarify goals and responsibilities, discuss an appropriate tutor, and answer all questions. There is no charge for this initial meeting
Lane Tutoring Service, Inc. bills on a monthly basis, charges only for the actual tutoring time, and does not bind parents to a contract. Please call for our hourly rates.
For more information, or if you wish to discuss your specific situation, please call Joshua Hirschstein at 541-484-4133, or e-mail: josh@lanetutoringservice.com.